I originally posted this in my personal journal this morning, so pardon the fact that it's written for people who might not know much about Spoon. And pardon the fact that I get a little teenybopperish at the end. These things can't be helped.



During the encore at the Spoon show on Saturday night, a man with a turban walked in and stood near the back. My first thought was, "Whoa, awesome. My music isn't just for middle class white kids anymore." But my second thought was, "Whoa, crap. My music has become way too accessible."

And so I present The Definitive List of People Who Aren't Allowed to Attend the Same Shows I Do:

• pregnant women
• men in sports jerseys
• teenage girls in tiaras
• teenage girls in general
• teenage boys in baseball caps
• people wearing tucked-in shirts
• all other people who aren't me

When I decided to go to the Saturday night show at the Times Square Nokia Theater rather than the Sunday night show in Brooklyn, I knew that I'd probably be dealing with a different sort of crowd than I'm used to. But I'm an old lady now; I can't be out until 2 a.m. when I have to go to work the next day. And while there was a kid in front of us in the line to get in who was talking about his high school classes, the rest of the audience was at least 10 years older than The Boyfriend and I are.

Like, there were at least three bald guys there. And an old dude wearing an argyle sweater. And a man in his late 30's who looked like a cross between Patrick Dempsey and the hottest man alive, Jay Clifford.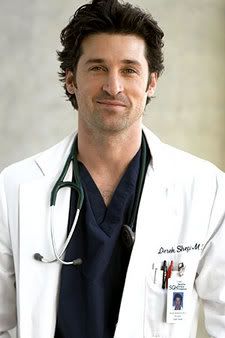 +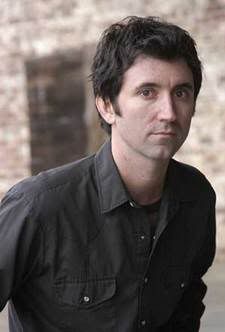 = Love



There was also this guy in his late 20's who had a mohawk. That doesn't happen at the sorts of shows I go to. Fauxhawks, sure, but never the real thing. He was wearing a Ramones shirt and tight black pants, and he kept walking up to girls and playing air guitar right next to them. Then he'd laugh and laugh while the girls moved toward their boyfriends for safety.

Doors opened at 7, but the opening band didn't go on until 9:15, so Todd and I had a lot of time to waste. The theatre was obviously very new and obviously run by people who were doing a really good job of appealing to a certain demographic. The hardwood floors were clean enough that we weren't scared to sit on them while we waited, and there were plastic-looking blue and green chandeliers hanging from the ceiling. Outside the theatre, they were playing Modest Mouse and The Postal Service. Inside, they cycled through The Cure's entire catalogue. The stage was twice the size of our apartment. We decided that it was a pretty damn good place to see a show, but it was a little too non-shady for spotting The Strokes or David Bowie in the audience.

The first band was called Mary something-or-other and consisted of a kicking/jumping/growling female vocalist/guitar player and a dorky drummer. They weren't terrible, but the chick tuned her guitar between EVERY SINGLE SONG. Come on.

The second band, American Music Club, consisted of three aging guys who didn't really seem to care that they weren't the least bit rockstar-y. They had their guitars pulled up above their waists. When we clapped in between songs, they said, "That's nice of you." One of them was wearing a fedora. I wasn't really so much a fan of theirs, but when the vocalist said, "This next one is a song about a stripper named Spanky and a gay bar in Columbus, Ohio," I screamed, "OHIO! WHOO!" Todd said it was pretty loud.

They played The Clash's "Rock the Casbah" and The White Stripes' "Seven Nation Army", which are maybe the two best get-ready-the-band-is-about-to-come-on songs ever, and then four of those gigantic round white lanterns started glowing on the back of the stage. So when Spoon stepped out, all we could see were the outlines of their figures, lit from behind. They started playing . . . something. I don't remember what it was, only that it was the wrong song to open with. But they played "The Beast and Dragon, Adored" second, so I forgive them.

And then they played pretty much their entire new album with a couple of old songs–"The Way We Get By", "Small Stakes", and "The Fitted Shirt"–thrown in for good measure. I tried not to think about how much awesome stuff they were skipping from their previous albums. "How could they not play 'Don't Let It Get You Down'? And what about 'Something to Look Forward to' or 'Everything Hits at Once'?" you might ask. "Seriously," I'd reply, likely rolling my eyes.

One of my friends claims that one of his friends dated Britt Daniel, the singer, and said he's a goon and a bad lay. And he really is one of those giantesque guys who seems like he'd accidentally knock over a lot of things in my small apartment while trying to wrestle off my clothes, but I still sorta wanna do him. I just don't understand where a voice like that comes from. I just don't understand where music like that comes from.

And to be completely honest, a lot of the music works much better on an album. Like, you know all that great silence in "I Turn My Camera On", all the white space between where the notes hit? That was mostly missing from the live show because of the fuzzy guitars. But it still made me feel that gushy way I do, and I still couldn't help dancing to it, and I still totally wanna do Britt Daniel because of it. Have I said that already?